Encrypted Email and Attachments with Outlook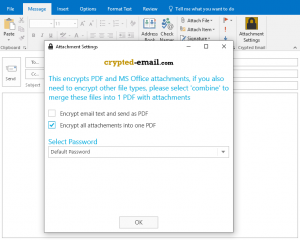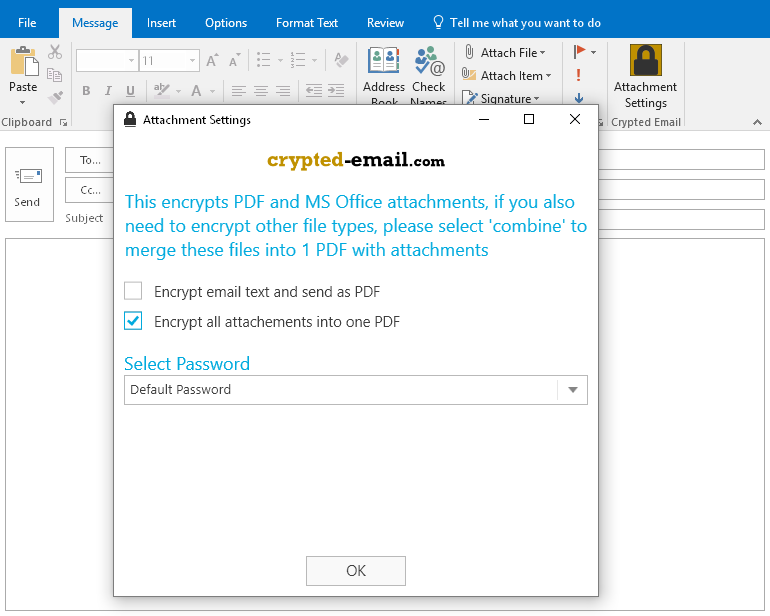 New Version 3.2 (Valentines) Release Download for Windows
The crypted.company email encryption Outlook plugin for Windows makes it easy:
Encrypting attachments with one simple click

Secure email messages text

Recipients need no software, just the private key


Decryption works on smartphones, tablets and computers

Not a cloud solution: no third party involved in the encryption

How does Crypted.co email work?
Easily: by using the built-in security features of PDF and Microsoft Office, Crypted.co email secures the attachment only on your machine. The recipient of your secure email simply needs the key. No extra software needed for your security, no extra costs involved for an encrypted email!
Take us for a free test drive: Download trial here!
We have now also revived our documentation and "how-to site" on www.crypted-email.com, where we publish additional infos around email message encryption – even beyond our own tool – because the web needs to be a safer place.
Download and try us for more privacy
We offer a free trial download (main, top menu) to install our clean and signed Outlook plugin. If you are sending an email message to your customers and need a simple and quick way for email encryption: you have been looking for Crypted.co email!
The plugin is currently only available on Windows and works nicely and without hassle with all the latest Outlook releases.
Whenever you attach files to your email message: all you need to do is hit the little lock button at top of your mail message window and set a password for ultimate privacy.